"How do you produce a filter that's as reliable as the Construction machinery you have"
Our story is rooted in an unwavering commitment to supporting those who need to get the job done out of the hard-working.
-FILTER-MAX | Since 2010 |
Jun Zhang, the co-founder and marketing director of FILTER-MAX, which specialized in making Heavy duty filters since 2010 in China.
FILTER-MAX, Led by a group of savvy engineers and industry experts with over 10 years of technical experience in manufacturing high-end heavy-duty filters, such as Excavator, Skid Steer Loader, Mini Excavators, Skid Steer Loaders, Backhoe Loaders and so on.
Our Goals are:
1. To achieve customer satisfaction in quality, price, and delivery.
2. To build our distribution network.
3. To constantly evolve our product lines to maintain our distributors' Competitive Advantage.
4. To have it in stock for fast onwards delivery.
5. To produce filters at the best prices for our distributors/customers.
ISO 9001:2008 certification ensures our filters are equal to or exceed original specifications.
So what does it mean to produce a filter as reliable as the machinery you have, it means we do what we say and over the last 11 years, we have built a legacy by working hard to follow through on every promise we make.
Welcome to Join hundreds of FILTER-MAX happy customers to produce quality filters with minimum lead time.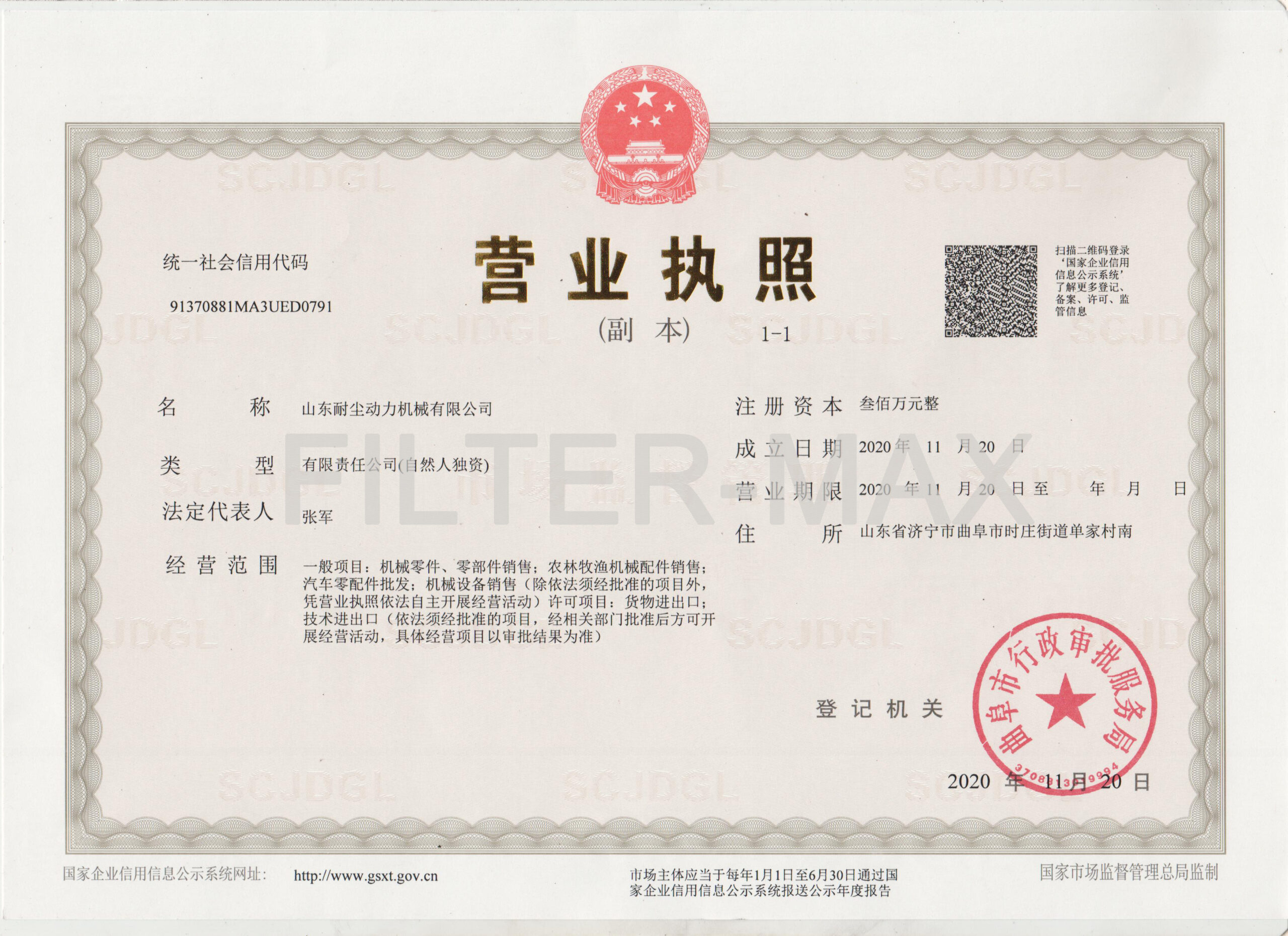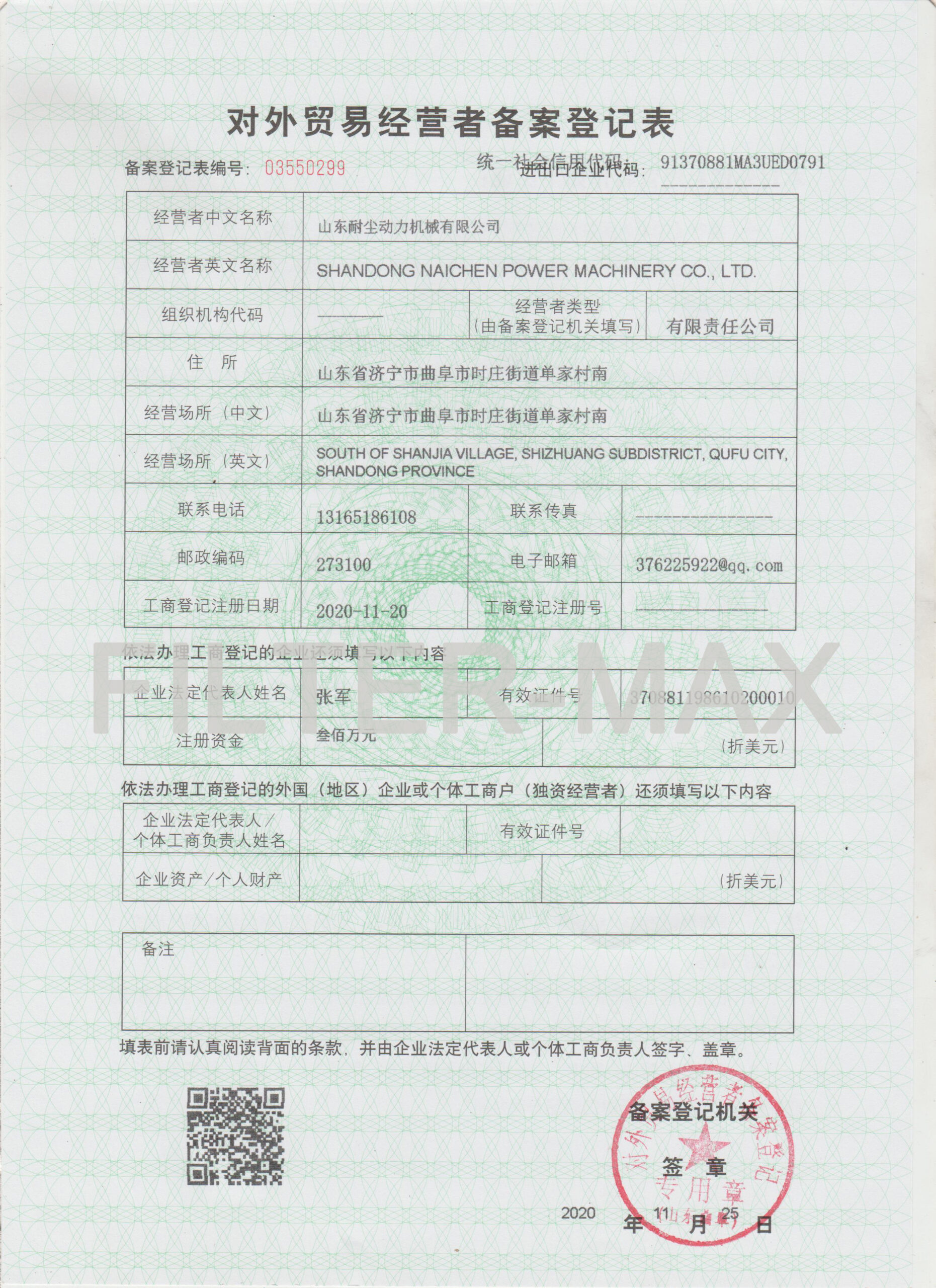 Welcome to visit us in China, our office is here!
You can also send your product samples to the address below if necessary.
Address: Shanjia Village, Shizhuang Street, Qufu City, Shandong Province, China